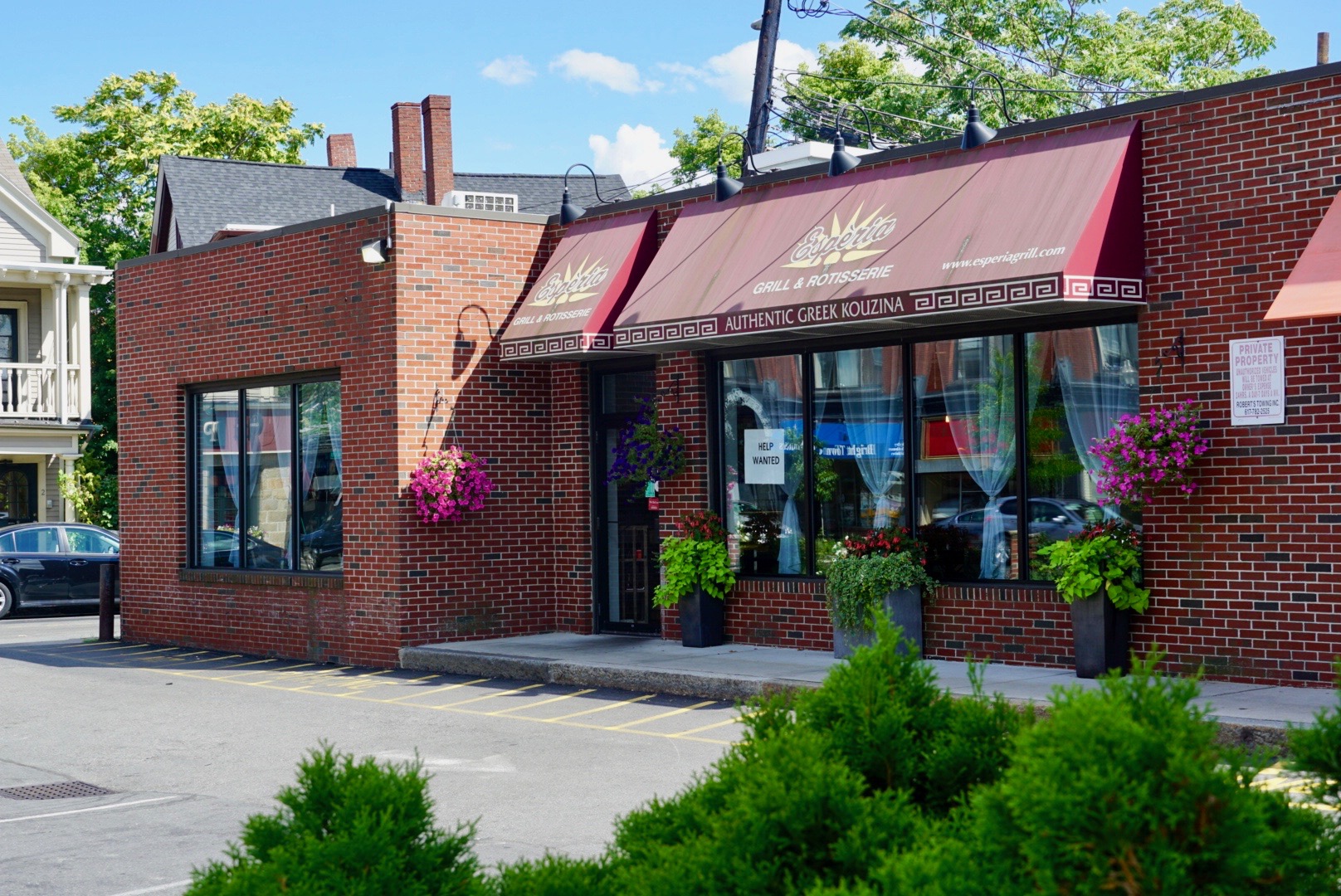 The verdict is in, Esperia Grill is a must if you're in the Brighton area. Just a few of their many glowing reviews…
"Best Greek restaurant in Boston and possibly my favorite restaurant (of any kind) in Brighton."
"Best chicken that my daughter & I ever tasted! The seasoning is to die for!"
"I can say without hesitation that this is the best falafel I've ever had."
Tim and Georgia Athanasiadis have been serving the Brighton community since 1987. They first opened Center House Pizza in Brighton Center in 1987 and have now owned and operated Esperia Grill for 11 years, providing unbeatable Greek cuisine.
"The market was just getting saturated with pizza shops," Tim tells us. "We wanted to cook the food we grew up with at home."
Georgia grew up in Kalamata, Greece to a long line of great cooks. Her brother is currently the chef at one of the most popular restaurants in Kalamata, and all of the women in her family are known for their home-cooked delicacies. She moved to the Boston area at 16.
Tim was born in Katerini in Northern Greece, moving to Roslindale with his family at the age of 7. He met Georgia at a christening in the early 1980's and "she couldn't take her eyes off me." Love at first sight.
And for 31 years they've shared that love for each other and Greek culture with the Brighton community. Today, they're joined in business by their two adult sons Pandelis and Dimitri.
"Lamb shanks… rotisserie chicken… oh the gyro…" Tim can't decide on a favorite meal. Everything that Georgia cooks is to die for, which is why they offer a robust menu with ever-changing specials. It's also why their accolades continue to stack up. They've been named the Best Greek Restaurant by Best of Boston in 2013, 2014 and 2016 and, most recently, ranked the #10 Best Greek Restaurant in the Nation by Time Out Magazine.
The renowned kouzina is also frequented by celebrities in town. "Dax Shepard pulled in on his motorcycle while filming The Judge," Georgia tells me. "Oh and of course Mayor Menino," Tim adds. Mayor Martin Walsh was in just a few months ago, Gov. Michael Dukakis, and the late Senator Ted Kennedy, just to name a few.
So if you haven't had the delight of visiting Esperia Grill, please give your taste buds a treat and come in to enjoy one Georgia's delicious lunch or dinner specials. Relax with a glass of wine and soak in the warm, welcoming atmosphere with the Athanasiadis family.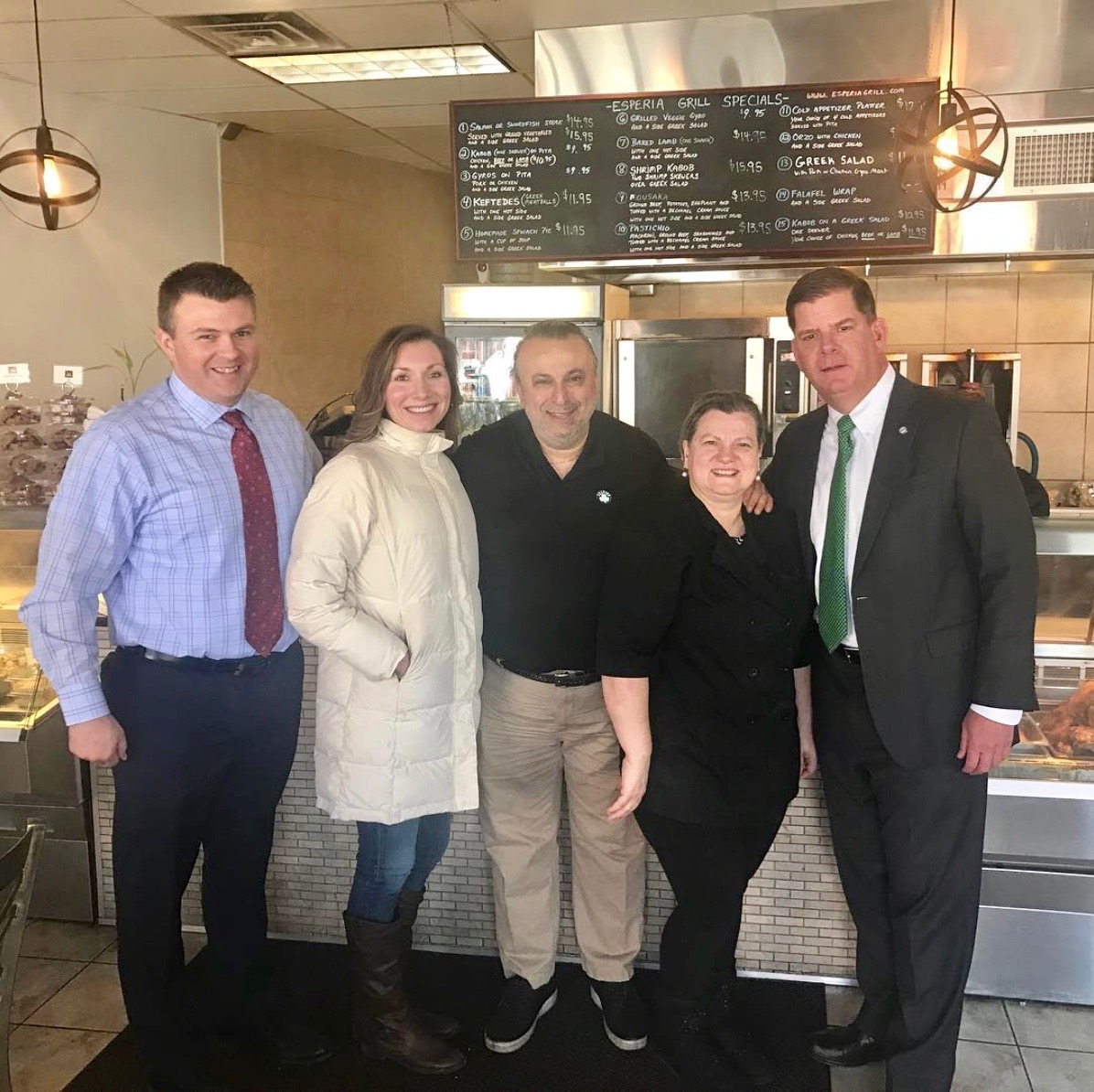 RE/MAX Select Owner Kevin Clear and his wife Leigha enjoy lunch with Mayor Martin Walsh and Esperia Grill owners Tim & Georgia Athanasiadis. March 2018.